Wednesday, November 30, 2005
4dp5dt........
Getting Antsy!!!!! Made it about halfway there.....good thing i have some things going on over the next few days to help me pass the time!!! thanks for praying and thinking about us.....it really helps alot!!!
--------------------------------------------------------------------
Tuesday, November 29, 2005
3dp5dt.......
Maybe I should get "catchier" titles.....Naaah! I have been online reading other IVF'ers blogs and have 2 cyber friends that got BFP's from their IVF cycles (CONGRATS)! I am excited for them, but at the same time....I want it to be ME!
I have been so focused on me and this IVF cycle that I have neglected other things and people in my life....I went out and tried to do some Christmas shopping today, I am going to try and be "crafty" this christmas.....plus thought making these items (can't say what they are because some of you might be getting one!)would keep me busy!! 6 more days..6 more days...6 more days.....I am never gonna make it!! I have actually planned to test sometime before Monday. I have 1 test in the house....and believe it or not, didnt even think to go to the hpt aisle when I was at target today. I think I will hold off on buying any...
BTW~ while on bedrest....I watched this stupid show on childstars, and it stated that Doogie Howser was the first blogger! Remember how he used to journal on his computer at the end of every show?!! LOL! Thanks Doogie!
--------------------------------------------------------------------
Monday, November 28, 2005
2dp5dt......

Nothing really to report....nice to be up out of bed though. I decided to take it easy for another day, so Mason and I are just hanging out at the house not doing much. It's cold and rainy outside so it is best to just stay home anyway. I just realized that I havent really said anything about the progesterone shots that Jeff has to give me every night. He is doing very well giving me the shots! I make sure to "ice-up" first, that seems to really help, dont really feel a thing! Every night he asks "how long do we have to do this?".....
--------------------------------------------------------------------
Sunday, November 27, 2005
1dp5dt.....

for those of you who dont know IVF lingo.....the title means 1 day past a 5 day transfer! I have been laying in bed for the past 2 days...watching a bunch of holiday movies as well as a True Hollywood Story marathon......only getting up a few times to eat, get a different view and to stretch my legs. The transfer went well, very quick and painless procedure....they gave me valium before the transfer to relax me...after everything was done, had to lay there for an hour...the valium helped me sleep. The only thing the doc said to us about this whole thing was that we should be "cautiously optimistic"....she said we should be encouraged since our little embryo made it so far and that I had a pregnancy in the past 2 years. Although last week was the longest and most stressful week in history, I think this week will be a close second! At least last week, i got a daily phone call stating that things were going ok...this week will be a wait and see week! The pregnancy test will not be until Monday 12/5! The doctors and nurses "discourage" POAS at home but I know that I will not be able to wait a full 8 days without a hint of knowing if we have a chance or not. I actually POAS today to see if the HCG trigger shot was out of my system, and it is.....so whenever I decide to test, if it is a positive,I will know for sure that it is real. Please Lord, let me stay calm and stress-free throughout this week!
--------------------------------------------------------------------
Friday, November 25, 2005
Embie watch.......day 4
I am so glad that my nurse warned me that today's call would be later than all of the others(office very busy)....but even though I knew the call would come in later, it didnt help with the stress.....I have been going crazy all morning!! The call finally came in at 11am.....
Little embie has made it!! ET is scheduled for 7:45am tomorrow morning!! I cannot tell you how relieved and happy I am that at least we now have a chance of becoming pregnant.....we know we have a little fighter on our hands!!
I called my mom and told her and she said that all she kept thinking about this whole week was Little nemo, when all of the eggs got eaten, and little nemo was the only one left.....and he survived....I thought that was a perfect representation of our week.
I think we will call little embie.......Nemo for the rest of the week....the pregnancy test will be 8 days after transfer!
--------------------------------------------------------------------
Thursday, November 24, 2005
Embie Watch....Day 3
Little embie has made it another day!! He is currently a healthy 8-celled being!! Keep up the good work Little embie!! Nurse said today is a crucial day in the process. Little embie needs to work towards becoming a little blastocyst....so that he can move into mommy's uterus on Saturday! Please keep the prayers coming!! Little embie and I appreciate them a lot!!
8 cells>>>to blastocyst
--------------------------------------------------------------------
Wednesday, November 23, 2005
Embie Watch.......Day 2

Little embie is doing well!! He is cooperating and dividing as he should! Nurse said that Friday's call will be the crucial call....so I still have a long wait ahead of me! We are taking this one day at a time! Next phone call will be at 8:30 on Turkey day! Let's pray i have something to be thankful for!! Please pray for my little embie....this is my baby!
--------------------------------------------------------------------
Tuesday, November 22, 2005
Gonna be a long freakin week........
Well Embryologist called at 8:30am......fertilization report not so good :(
7 eggs retreived
5 eggs mature and icsi'd
1 egg fertilized normally........only 1!
Hoping this little embie is a strong one, we need him to continue to grow and divide until saturday....
I am pretty much devastated.....had to get the call with the inlaws standing next to me, Jeff was already at work...
It seems that this could be all over any day.....I am gonna be a wreck each morning waiting for that phone call to see if my little embie made it through the night....I almost want to go there and sit and watch it divide, like you would sit with a preemie in the nicu.....I know the phrase "it only takes one".....but man, i was really hoping we would have about 3 or 4 to get us through the week. Please pray for my little embie.
--------------------------------------------------------------------
Monday, November 21, 2005
Retreival
Retreival went well!
7 follies = 7 eggs!! Doc was pleasantly suprised,she told Jeff that she thought we might only get 4-6 eggs! Now the waiting begins.......c'mon eggies ~ fertilize!!!
--------------------------------------------------------------------
Sunday, November 20, 2005
Med-free!
I dont have to take any meds or shots today!! yipee! I am getting so excited about egg retrieval.....24 hours from now i will know how many eggies we have!! My hope is that we get 5 good eggs.......then go from there! Gonna try not to obsess all day about tomorrow's events (yeah,right)...have a busy day at least. my mom coming over, inlaws coming into town and having all 10 grandkids have their holiday picture taken today (annual event!).......WISH ME LUCK!
--------------------------------------------------------------------
Saturday, November 19, 2005
today's report
Well today was my last scan!! wohoo! My E2 levels = 1442 today, so the nurse was very pleased! she thought we would get about 5 mature eggs from that......we will see! I will trigger tonight and retreival is set for 7:45am on Monday!
cant wait til monday!!
--------------------------------------------------------------------
taking a shot.........

--------------------------------------------------------------------
Friday, November 18, 2005
hmmm.......
Well back from doctors office......finally! Although there are no more follies than the previous scan, they are growing and my uterine lining was 12mm (good)...so I still have 5 follies on Rt and 2 on the left. The nurse was concerned again with the number and didnt know if the Doc would want to proceed....so she try to grab the doc to talk to me, instead of me waiting all day to hear... The doc was on her way out to another E/R and quickly looked at my chart and told me that she would like to speak to me if I could wait around. So I did, for 30 minutes in a small consult room, with nothing to read (except the diplomas on the wall)and a box of kleenex on the table. That was torture! I kept cursing my body for not producing enough eggs, yelling at myself for not making Jeff come with me, and had so many thoughts racing through my brain all while trying to keep from bursting into tears. I called Jeff and told him that they are thinking of cancelling IVF and converting to IUI....he just said to call him back when i knew more.
The Doctor finally came back in and sat down to talk to me. She was very straight forward and told me that it was a possibility that if we chose to continue, we may not have any embryos that make it to transfer. She gave me the option of converting to IUI, but I let her know that I didnt think that even though I had 5-6 eggs, that it would be feasible since DH sperm count has gotten so low over the past few months (less than 1 million at last IUI). She agreed with me but wanted to understand that i had that option. We talked about the chances and she stated that we may get at least one embryo that will make it to 5 day transfer....she stated we had a good chance since we know that I can get pregnant. So bottom line~
we are going for it!
I am waiting (again) for Brandi to call with my dosage for meds tonight and tomorrow morning. I go back in tomorrow for another u/s and b/w.....should trigger tomorrow night and retreival is (as of now) scheduled for Monday morning!
Looks like I made a mistake in ordering the amount of meds that I did....should probably only ordered 300IU...oh well!
update: Brandi called.
E2=882
Follistim dosage continue at 225iu tonight and tomorrow morning.
sono & b/w tomorrow @ 7:30am
Trigger tomorrow night!
--------------------------------------------------------------------
Thursday, November 17, 2005
Just wanted to say.......
Hoping tomorrow's scan shows more follies!
I am sitting here waiting on a phone call from the nurse.......I am worried about the med situation again....argh! I have 1 600iu amp left....i am to take 225iu tonight, and tomorrow morning = 450iu.....well if they change my dose(lower) I will have enough for Friday night and saturday morning...but if they dont, i run out tomorrow night and if I order the meds on friday, they wont get there til later on saturday (making me miss my saturday morning dose)....the other dilemma..how much do i need? if they lower my dose and ER is on Tuesday, Sunday would be last day for stims... I really didnt want to be one of those neurotic people but I am!!
Well just for safety sake, I went ahead and ordered a 600iu amp....probably will be too much, but better safe than sorry...
--------------------------------------------------------------------
Wednesday, November 16, 2005
WTF

well folly scan #1 didnt go as well as I had hoped for......seems that I only have about 5 decent sized follies on right side and only 2 on the left. there are a few smaller on the right that "may" catch up but doubtful. Seems that this whole process could be cancelled! The nurse said "ok to be disapointed but dont give up hope".....she says "we are sitting on the fence" so I have no idea if this will be a go or not. I have to wait for the phone call to tell me my E2 levels and any other instructions....she was pretty sure I wouldnt be cancelled today but said it is a possibility if things dont look better on the next scan. I am so upset right now!
I will update after I have more information.
**Update :**
The nurse just called and said the following:
E2 level=419 (she said this is good)
Meds staying same for now (225iu 2x a day)
U/S & E2 scheduled for Friday morning.
--------------------------------------------------------------------
Tuesday, November 15, 2005
Let it snow!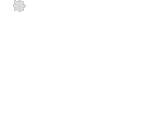 It's snowing right now!! So exciting, the first snow of the season.....hoping we have some accumalation!! I went to the grocery store this morning, so we are stocked up!! What a great day to stay inside and make chocolate chip cookies!!
IVF update: Scan is tomorrow!! Getting very excited and very nervous, hoping we see lots of follies!! I ordered another box of meds today, i was afraid that i would run out before thursday..not sure what they are going to change my dose to starting tomorrow night.
--------------------------------------------------------------------
Monday, November 14, 2005
All Hail the Comfy Pants!!!
Even this is only my 4th day of stims, I am already wearing comfy pants fulltime! I dont know if it is the ovaries growing or if I have just gained weight from the dexamethasone but my jeans were feeling very snug on saturday so i went out and bought a new pair of sweat pants......and oh my, they are sooooo comfy!! The shots are going well, only problem with the pen is,if there is not enough meds in the vial for your dose, you have to refill the cartridge (after emptying it with a 1st shot) and give a second shot to get full dose.....so I have had to do that a few times! Only 2 days until my first scan......cant wait, i sure hope my body is cooperating and producing lots of eggies..... I have been listening to my anji cd....it is wonderful, it really relaxes me!!
--------------------------------------------------------------------
Friday, November 11, 2005
on my way!
I did the first follistim shot this morning!! I love that little pen!! I am not sure of the side/effects of follistim, i will have to look it up....I am to take 225iu 12 hours apart(total of 450iu each day). They put my lupron injects down to 5units (from 10), so not too bad! My countertop in my bathroom looks like a drug lab!! LOL!! Since the nurse gave me some free follistim, I have a couple of days worth already! I am waiting for the other 2 boxes that we ordered to arrive today!! I hate that they say "your meds will be delivered between 8-4pm".....ok, that is specific, yeah right! so i guess we are prisoners here until it arrives! I need to run out to Target and pick up a portable cd player so that I can start listening to my IVF meditation cd!! I am going to stay as positive as possible, with a little meditation help I think I can do it!!
--------------------------------------------------------------------
Thursday, November 10, 2005
The 1st big appt today......
My appt isnt until this afternoon.....I am a bundle of nerves this morning...wish I had made the appt for early morning, dont know what I was thinking!! Anyway, havent heard from the IVF nurse in about 2 weeks, so I am not sure of what to expect today. Here is what I do know: I go to lab first for b/w, then onto the office for a sonohystergram (fill my uterus up with saline solution to check for polyps), mock transfer(aka uterine mapping), this gives the doctor a good view and measurements of my uterus so that she can place the embryos in the proper place when it comes time for embryo transfer, then order meds and PAY the big bucks!! Whew!! I will update after appt!!
UPDATE:
The appt was great!! It couldnt have gone better!! Doc said everything looked great and we were set to go......and guess what, they moved everything up 2 days, so I start my stims tomorrow!!! Bonus~ the nurse gave me 1200iu of free follistim...a value of $790 ( i know this because we ordered 1200iu and it was that much money!!) I am pretty darn psyched now!! that means in less than 2 weeks, we should have the E/R!! Here is my new schedule:
11/11~ start stims (225iu follistm 2x a day)
11/16~ 1st folly scan
11/18~ 2nd folly scan
11/20~ 3rd folly scan
11/22~ possible egg retrieval
11/27~ possible embryo transfer!
12/5~ beta!!!
ok, just have to remember to take one day at a time.....lets just get to 1st folly scan, then go from there!!
--------------------------------------------------------------------
Monday, November 07, 2005
Monday is not so bad.......

Happy Monday?! Not a phrase generally used!! Anyway it is Monday and I have no complaints, other than the weekend is over....but that just puts us one day closer in our cycle!! We had a really nice weekend, spending Saturday evening with family, and Sunday afternoon with our friends watching the Chiefs beat the Raiders (nothing like winning at the very last second, literally!!)
I have a new love.....although we have absolutely no need for another animal (2 dogs and 1 cat already), I have fallen in love with a new breed of puppies (see pic below!)....the puggle!!! They are the cutest dog I have ever seen! We have a beagle and always wanted a pug, now you can have both!! A puggle is part beagle, part pug!! too freakin' cute!! they are a little expensive and so far I havent found any that are close to us.....but i would love to have one for Christmas!! Ok~ that is totally impracticle, but a girl can dream, right?
Another good thing about today......

my younger brother just called, he is in town for the week and wants to eat lunch with me today!! Havent seen him since July and he is shipping off to Iraq in December (this is so upsetting to the whole family). He is supposed to be in Iraq for a year,ugh! We have gotten fairly spoiled since he has been states bound the past several years and has been here for most every Christmas. This will make this Christmas a little sad! I will have to be good at sending him care packages......
Nothing on the IVF front.....still taking lupron shots, dexamethasone and baby aspirin daily...only a few more days until mock transfer!!

--------------------------------------------------------------------
Thursday, November 03, 2005
yeah!!
We went to the bank and signed papers yesterday, our funds for the IVF will be available on Tuesday!! (cutting it a little close, since we need the $$ on Thursday!)
That is a huge relief...... I just have to put the amount we are spending on the back burner of my mind....it will be worth it in the end!! We also got our forms signed and notorized.......so we are set!!! 7 days until it all starts happening!!
Jeff said the sweetest thing last night, Mason was sitting next to him, practically imitating everything Jeff was doing (reminded me of that scene from Jaws (am I dating myself with that one?) Anyway, Jeff looked over and said something about the amount of money we were spending on this and said "it is all worth it for a chance to get another one of these guys!" I practically started crying....remember I am a little "loopy" on the lupron! The closer it gets, the more real it seems!!
--------------------------------------------------------------------
Wednesday, November 02, 2005
more waiting...

I cannot wait until next week!! On Nov 10th, we will have our supression scan, order my meds and do the mock trial! I feel like things will fly after that....Egg retreival will be here before we know it!! I am so nervous and scared, but excited all at the same time. There is also some sadness that sneaks in on occasion..the doubt or possibility that this will not work. This is our last chance (unless we are lucky enough to have some embies to freeze.)I am going to pray, and try to stay positive through all of this, but when reality creeps into my head, and the doc's words "you have about a 35% chance this will work"... it is hard to remain positive! I keep telling myself that the docs percentage is just based on women who are 38 going through this process, it does not take into the fact that I have already given birth to two healthy babies, so we know that I can get pregnant and carry a baby,that has to increase my chances over someone who is 38 and never been pregnant.
I am happy not be taking the BCP's anymore.....good riddens to those!! I had my first episode of night sweats last night from the lupron, but it wasnt major or anything. So all there is to do now is wait for the next appt....need to keep myself busy!! I am thinking of giving this house a good scrub down and start getting the Christmas decorations up!!
--------------------------------------------------------------------