Monday, May 05, 2008
Finally!
Teagan is officially a "walker"!! All week long the amount of time walking vs crawling has been increasing.....over the weekend she pretty much made the transition to fulltime walker!!! Wahoo!!
She went to a baby shower with me yesterday.....she did awesome! We both had a lot of fun!!
here are a few pics of her playing with the balloons!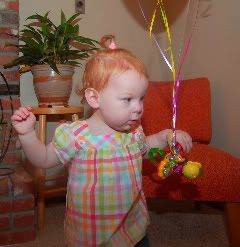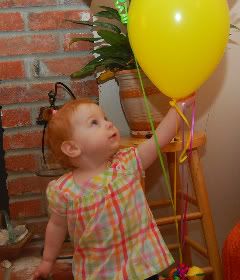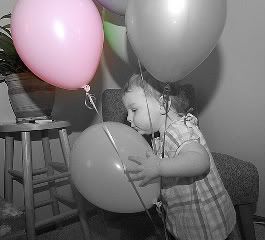 --------------------------------------------------------------------